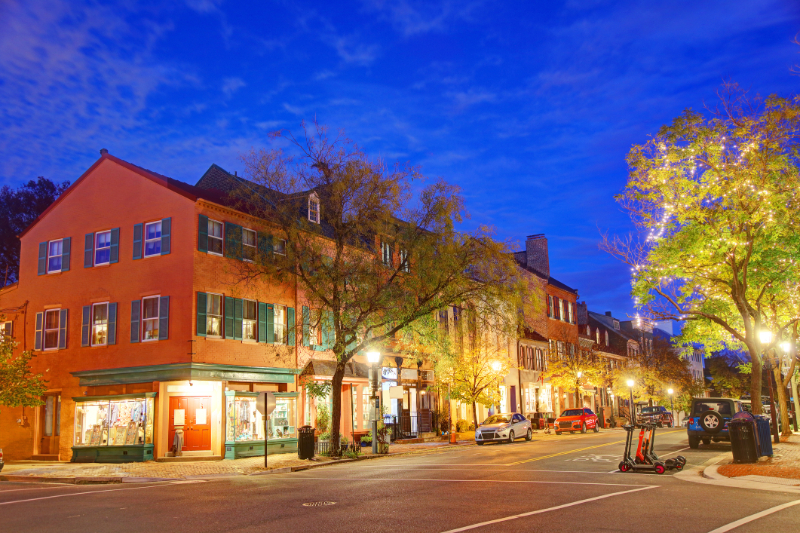 On the Potomac River within eyesight of Washington, D.C., Alexandria, VA revels in its rich history and beautifully preserved 18th- and 19th-century architecture. Named a Top 3 Best Small City in the U.S. 2021 by the Condé Nast Traveler Readers' Choice Awards, Alexandria hums with a cosmopolitan feel and a walkable lifestyle. A nationally designated historic district founded in 1749, Old Town Alexandria is home to more than 200 independent restaurants and boutiques alongside intimate historic museums and year-round activities at the waterfront.
WHAT TO EXPECT
Everything from urban energy to quiet suburbia.
THE LIFESTYLE
A more traditional take than that of its neighbors across the river.
UNEXPECTED APPEAL
A pervasive sense of history.
THE MARKET
18th- and 19th-century row houses, colonials, modest bungalows, revival mansions, and modern condos.
YOU'LL FALL IN LOVE WITH
Expansive riverfront parks, tranquil leafy streets, and a mix of urban and suburban life.