Main Content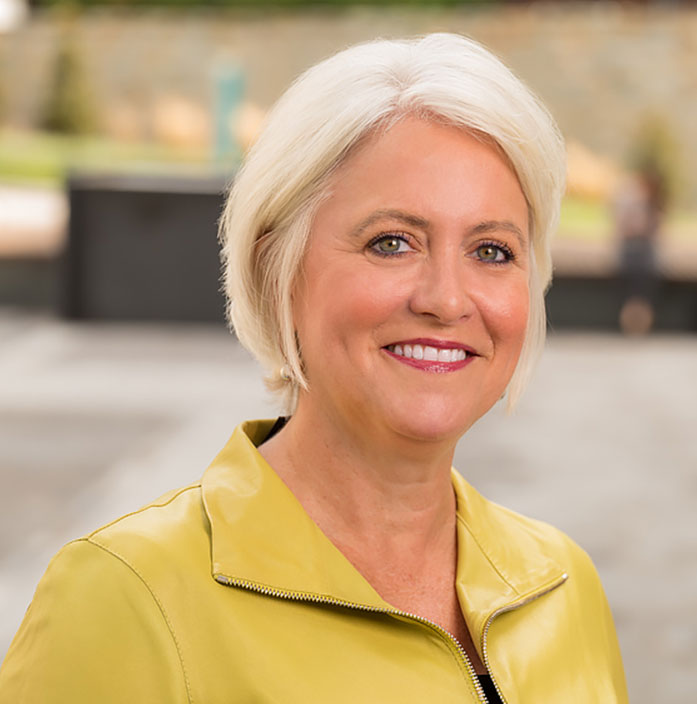 Meet Tricia Messerschmitt
When Tricia began her real estate career more than 15 years ago, she was named Rookie of the Year. Since then, those same principles of hard work, integrity, and high ethical standards define her as a Realtor. This professionalism and steadfast dedication has earned her the trust of hundreds of clients — Buyers and Sellers.
LEARN MORE
Client Testimonials
"I could not have asked for a better agent! From start to finish, Tricia guided me through the process of buying my first home. She was very knowledgeable about the market, responsive to my frequent questions and concerns, and above all else, a pleasure to work with."
Victoria L., World Bank
"Tricia was incredibly knowledgeable about the entire home-buying process. I was nervous because I was buying my first home. But Tricia made sure that I understood everything I should expect so that there were no surprises. She actually made the experience a real pleasure...and the cherry on top was that she negotiated a lower sales price than I thought possible."
Christy L.
"Tricia has been an absolutely wonderful real estate agent! She helped us find a lovely home at a good price when we moved to Washington, DC. And, when we unexpectedly had to move again two years later, she helped us sell our home for an excellent price in the time frame we needed. Throughout she was professional and wonderful to deal with, always available and looking after our interests. I couldn't recommend her more highly! "
Leo M.
""I have worked with Tricia on three transactions: the purchase of a condo, the sale of that condo, and the recent sale of my farm. All experiences were superb! Tricia is a creative professional, a great communicator, and very hard worker. She is extremely knowledgeable about real estate, and quickly gathered information about the markets in which my properties were located. Tricia had great ideas for marketing my properties, and she was able to deliver bad news (e.g., the asking price needs to be reduced) backed by the information necessary to convince me of the wisdom of her recommendations. I recommend Tricia without any hesitation."
Susan S.
""I wouldn't hesitate to recommend you to anyone I care about. You were awesome to work with....very professional, but a lot of fun, too! Thank you for making the process so smooth. "
Christy M.
Contact Us
Got any questions? Get in Touch